About us
Guangzhou Ezletter Co., Ltd., founded in the year of 2006, is the first company established in China to research and develop, produce and sell the Automatic Channel letter bending machines. It has created a brand-new industry on the Automatic channel letter bending machines, provided equipment and technical support for Chinese companies to be the international leaders in making 3D LED signs, contributed a force for the flourishing development of advertising industry.

Since the creation, we have insisted on technological innovation and pursued the perfect quality. With innovation dual ball screw driven nut EZCNC Routers and Fiber laser cutting machines are fashionable in Europe and China high-end market. The Ezletter keypad controller with fully autonomous intellectual property rights is widely loved and praised by the market. Ezletter brand is becoming famous for the high precision, high speed and high stability. After more than 10 years of development, it has been formed the construction of one factory, one research and development center and four major divisions.

There are many professional and skilled talents in Ezletter. We have research and development teams on software, mechanical and electrical, as well as the service team with experienced technical staff members and production team with craftsman spirit. "Professional, Serious, Responsible, Friendly" is our core values. And we will go on working hard to provide differentiated values for the customers.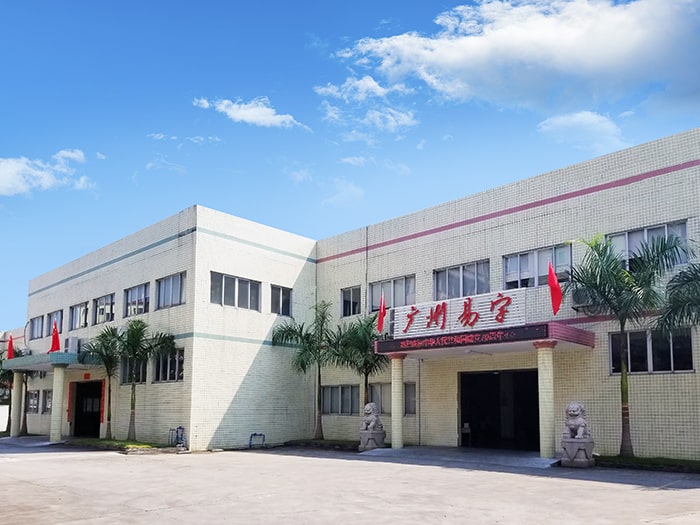 History
Took part in the SGI and FAB Show in Dubai in January
在当地政府部门的支持下,在全公司员工的共同努力下,筹备了充足的防疫物资,于2月10日正式开工!
4月,为了共战疫情,在全体员工的共同努力下,成功开发并生产出口罩机系列设备!
3月4日,泰国广告制作行业参观团一行二十人到我司参观指导!
3月5日-8日,我公司携带全系列产品参加了一年一度的上海广印展!
3月26日-28日,我公司携带公司异形封边加工中心及连接件加工中心参加了广州定制家居展!
4月6日-8日,我公司携带明星产品参加了北京第十届华展广告展
12月我公司正式通过国家高新技术企业认证!
3月3日-6日,我公司参加了2018年广州国际广告标识及LED展览会(ISLE展),展位面积达180平方米!
3月11日-13日,我公司参加了(郑州)第32届中原广告展。
3月23日-25日,我公司参加了第十七届中国西部国际广告节。
3月28日-31日,我公司参加了第24届上海国际广告技术设备展览会。
3月28日-31日,我公司参加了2018中国广州国际家具生产设备及配料展览会。
4月12日-15日,我公司参加了2018成都广告展。
4月16日-18日,我公司参加了2018年北京华展广告展。
7月11日-13日,我公司参加了2018年中国国际铝工业展览会。
9月19日-21日,我公司参加了2018年第十六届上海国际广告标识展。
2月15日-18日,我公司参加了2017年广州国际智能广告标识及LED展览会,展位面积达171平方米。
3月8日-11日,我公司参加了2017第25届上海国际广告技术设备展览会,展位面积达189平方米。
3月29日-31日,我公司参加了2017年第八届北京国际喷印雕刻标识技术展览会。
3月28日-31日,我公司参加了2017年中国广州国际家具生产设备及配料展览会。
4月7日-9日,我公司参加了2017年成都国际广告节。
Structure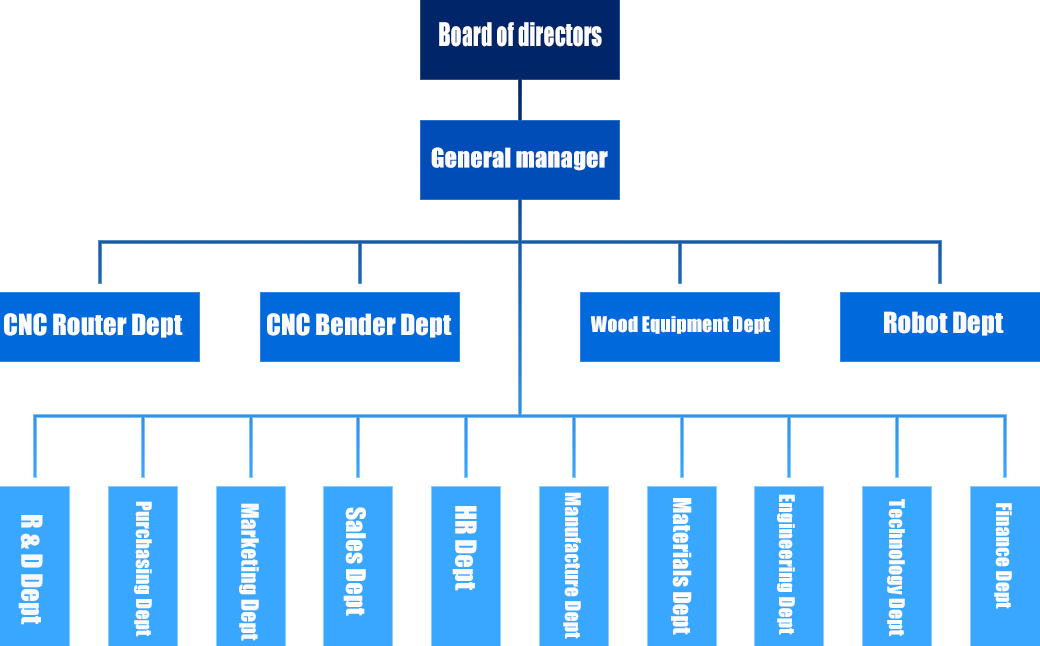 Honer
laser welding machine CE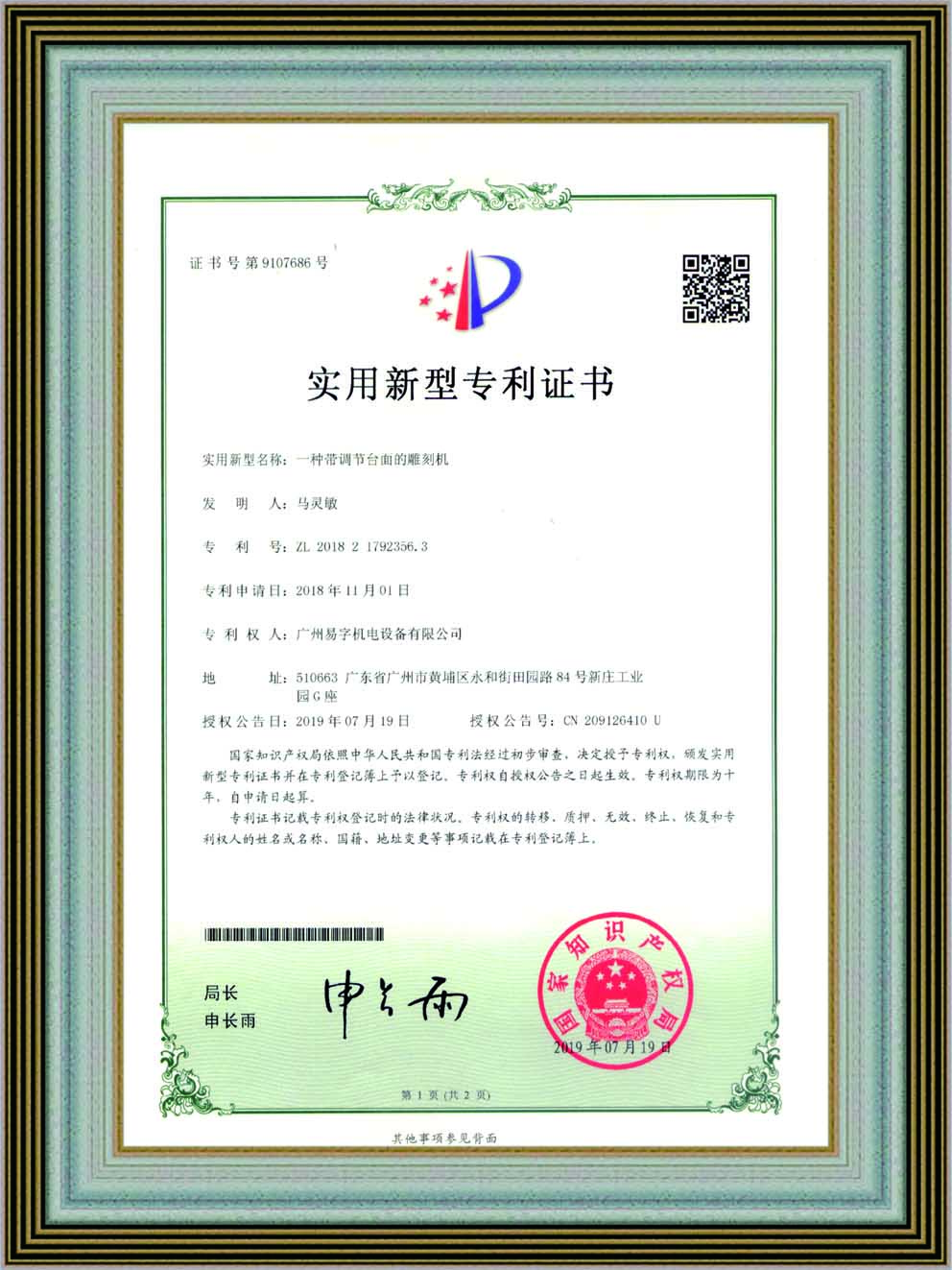 A engraving machine with adjustable table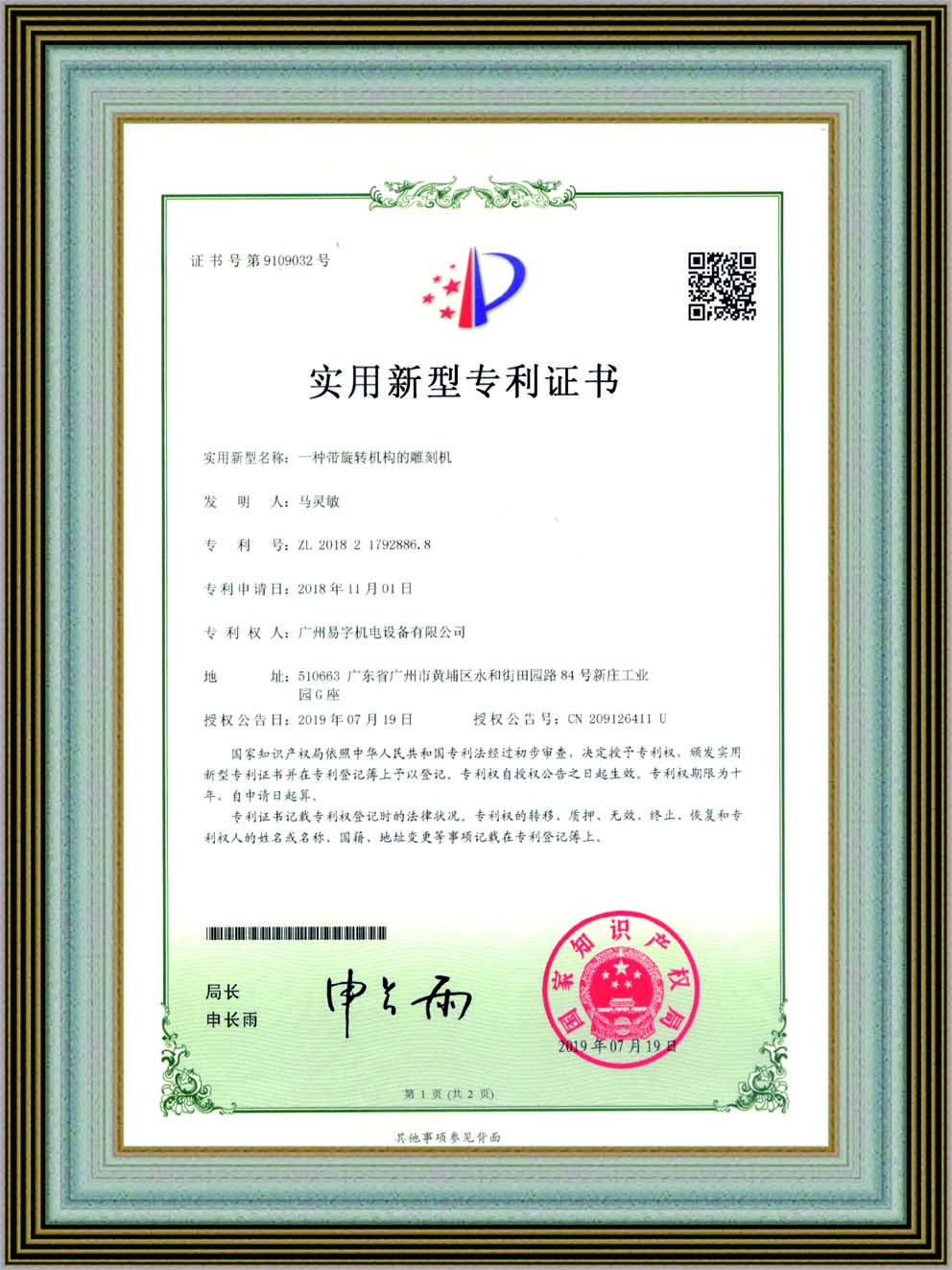 A engraving machine with rotating mechanism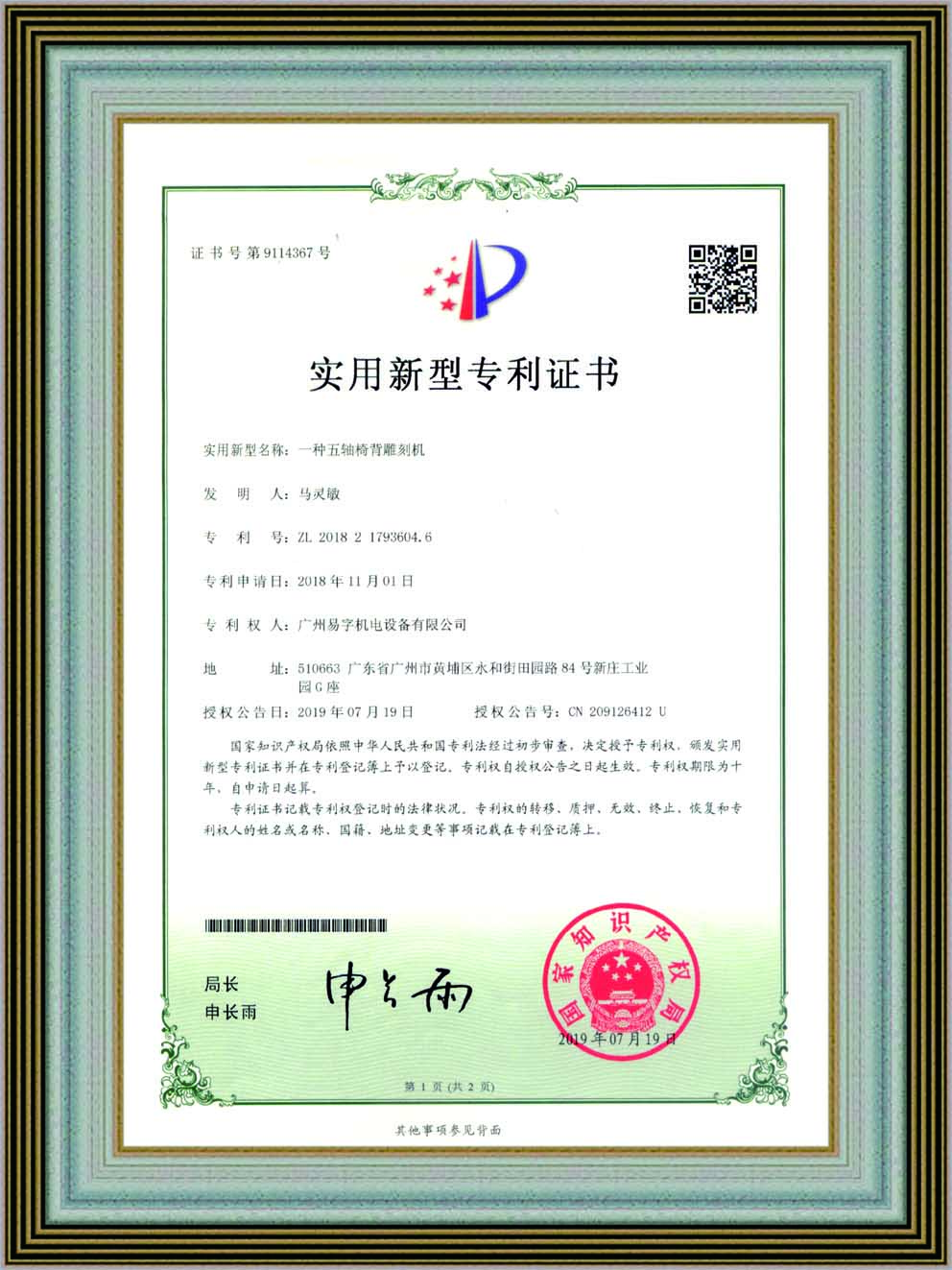 A five axis chair back engraving machine
A pedal pneumatic gear punching machine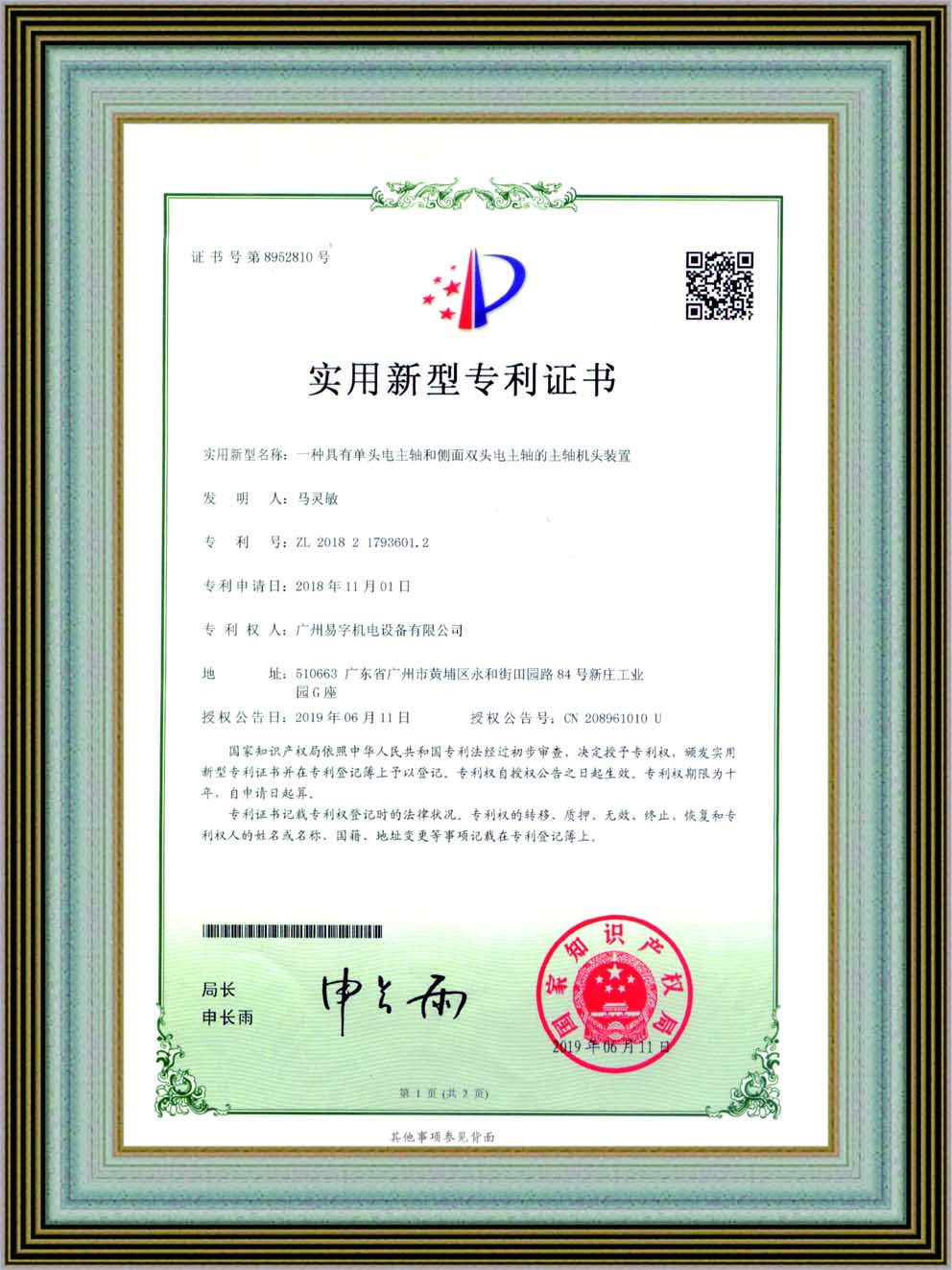 A spindle head device with single head motorized spindle and side double head motorized spindle
A universal saw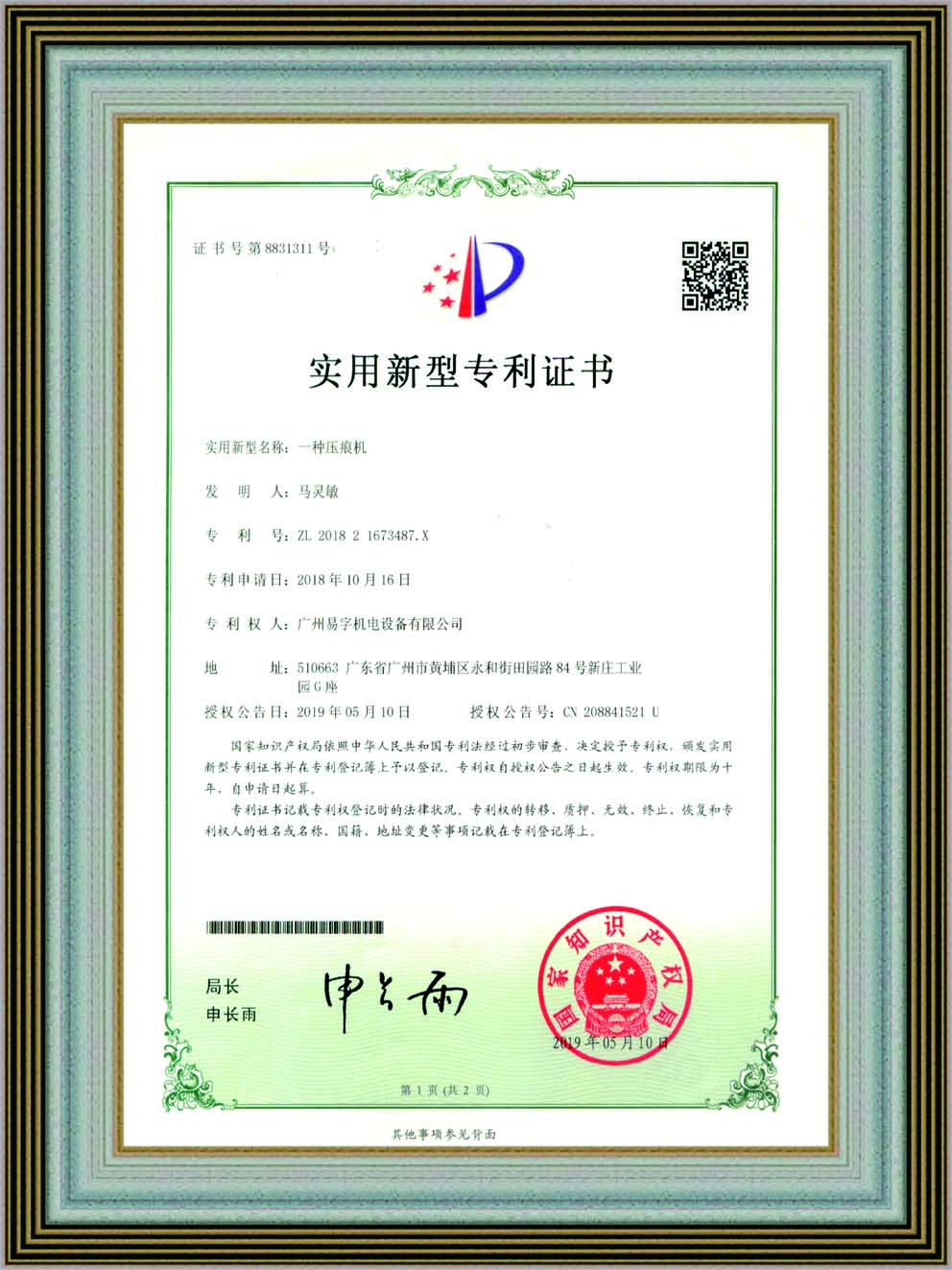 An indentation machine
CE certificate of mask machine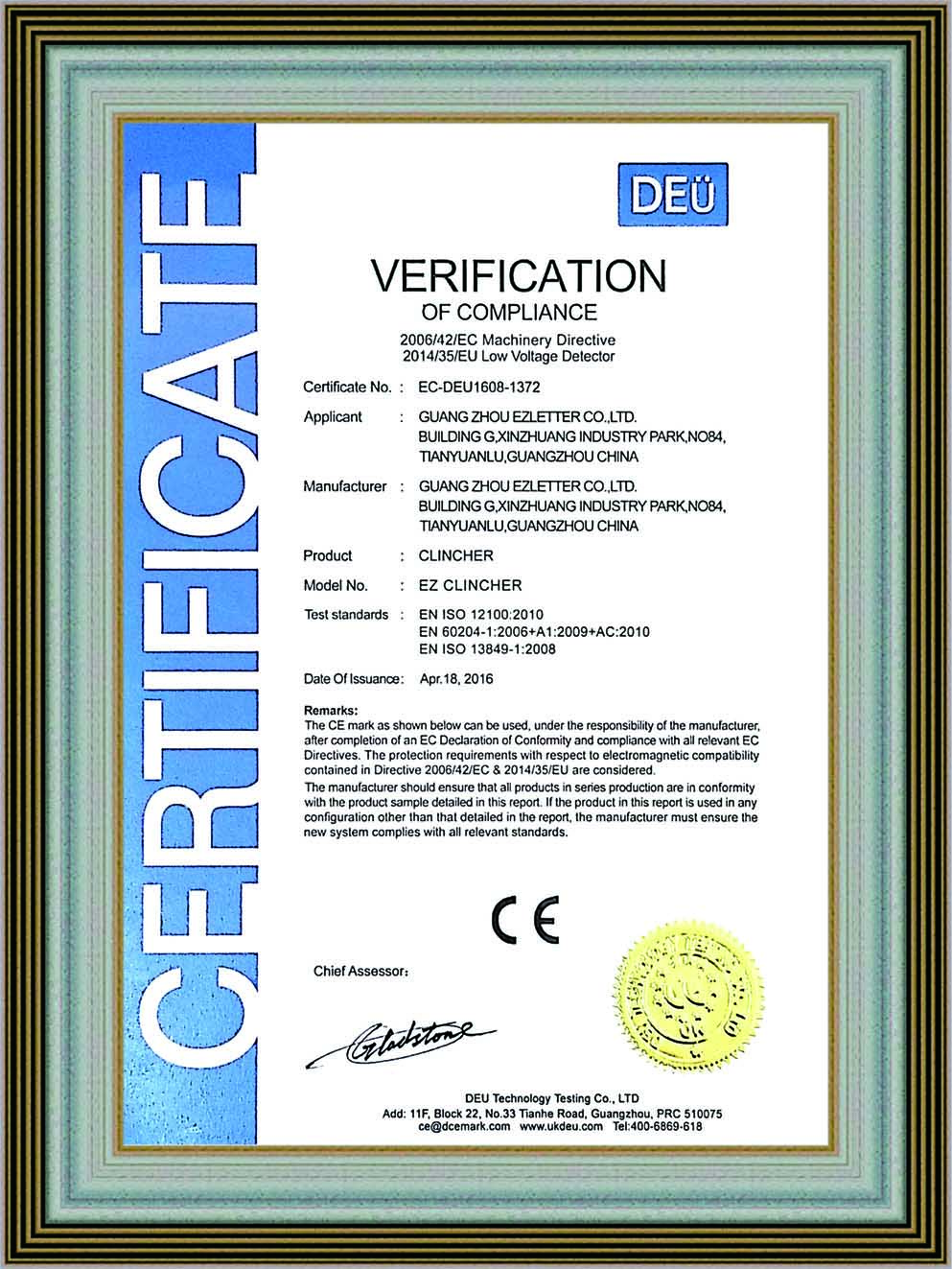 CE for clincher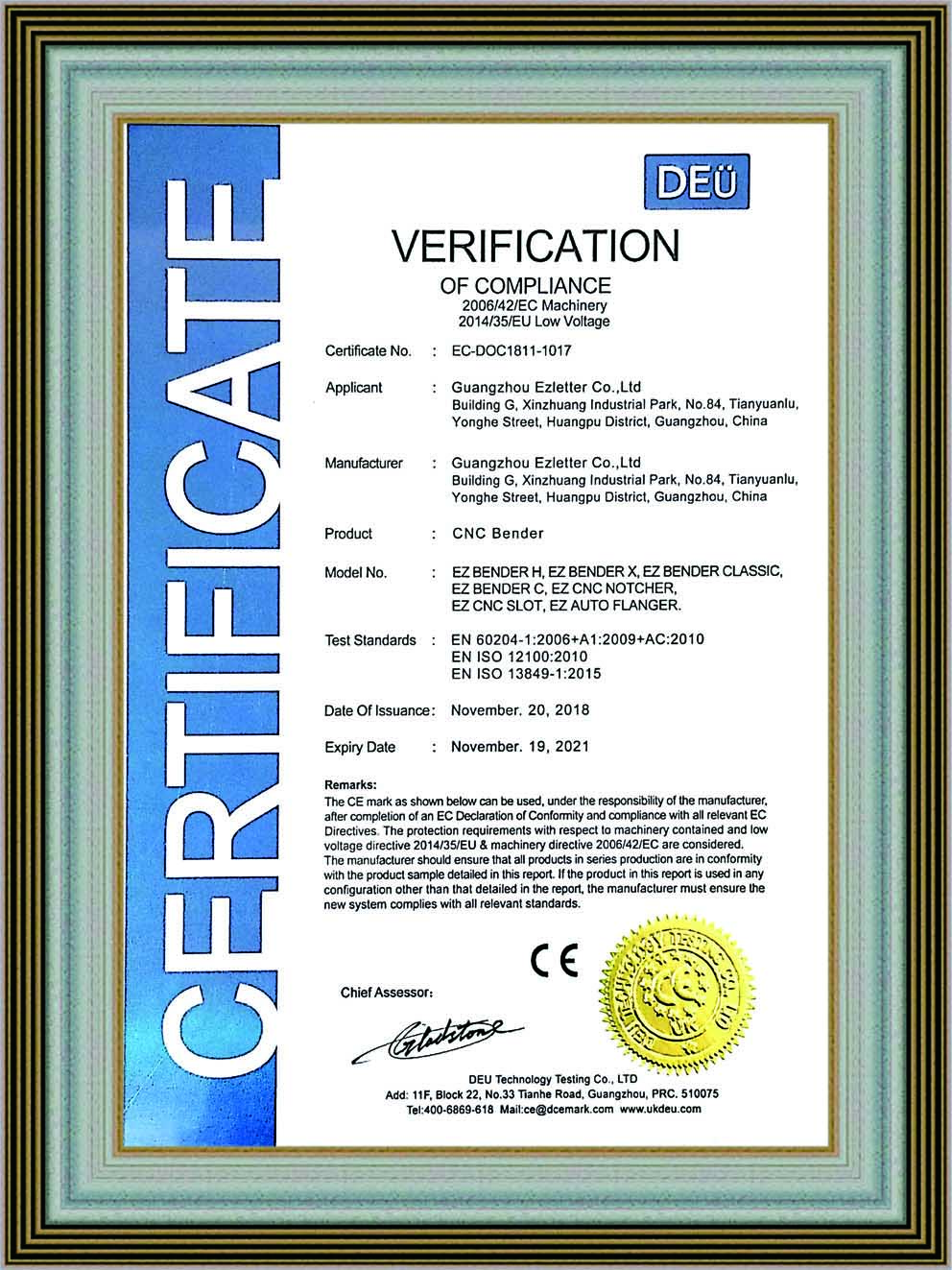 CE for cnc bender2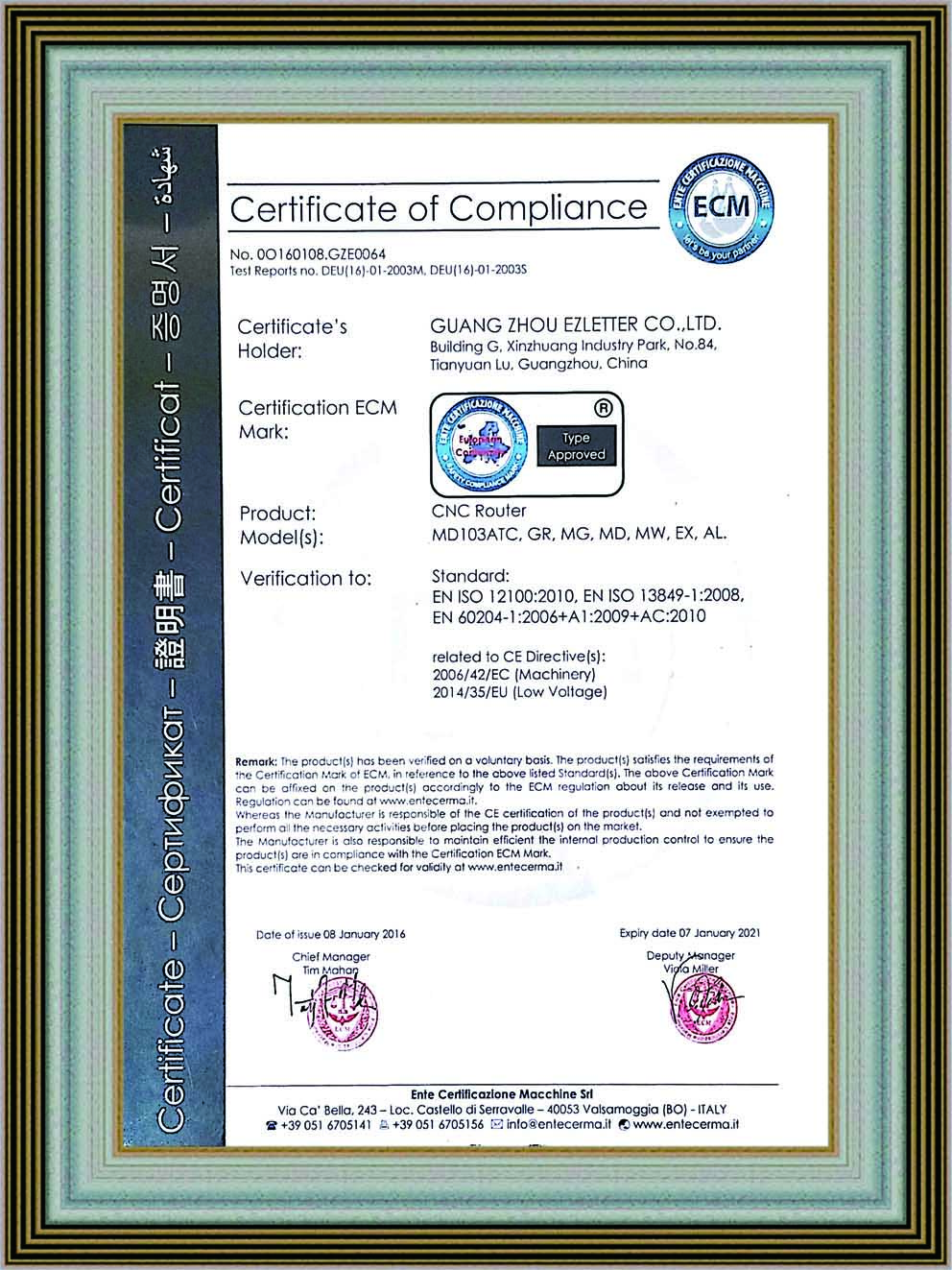 CE for cnc router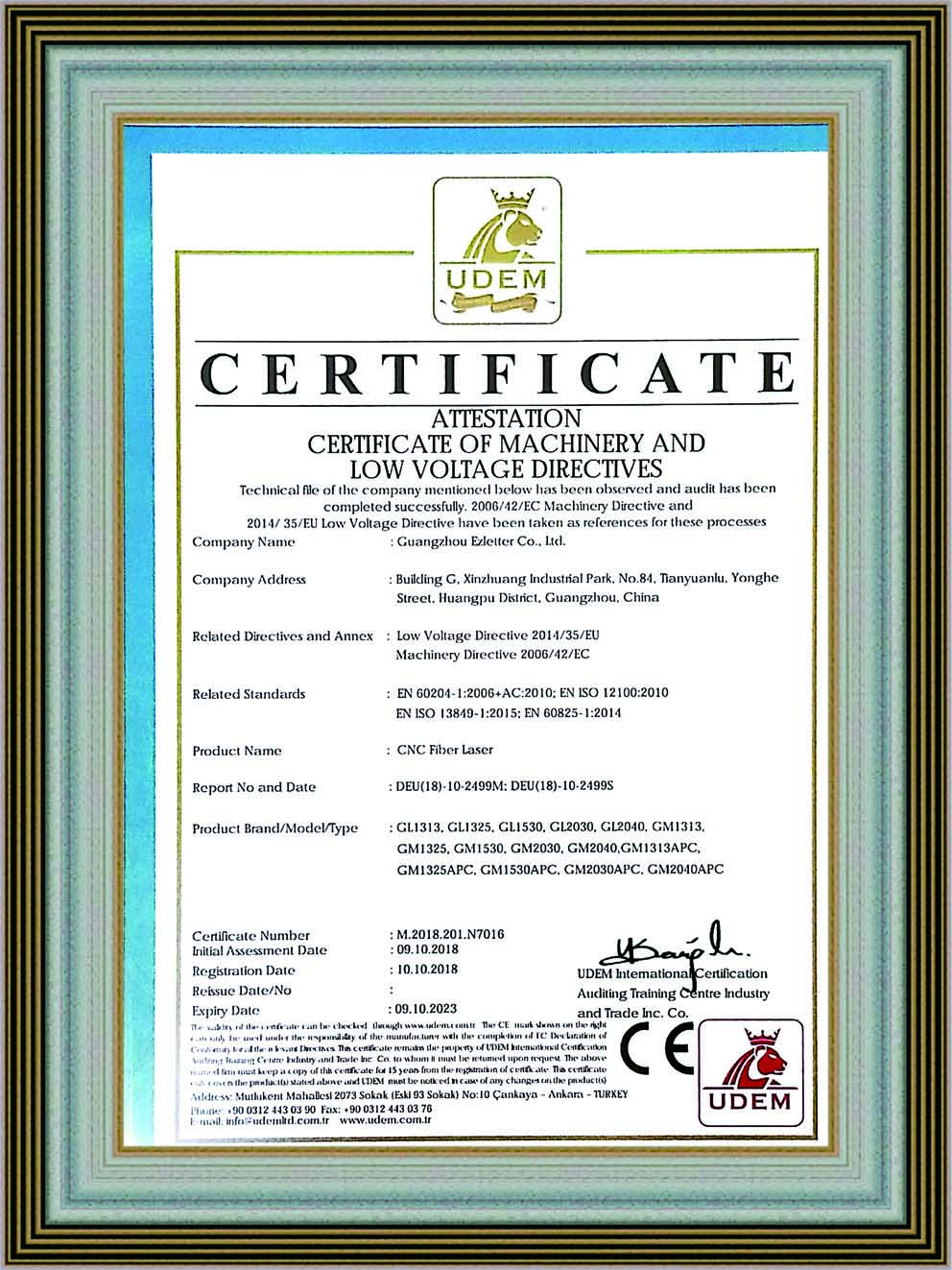 CE for fiber laser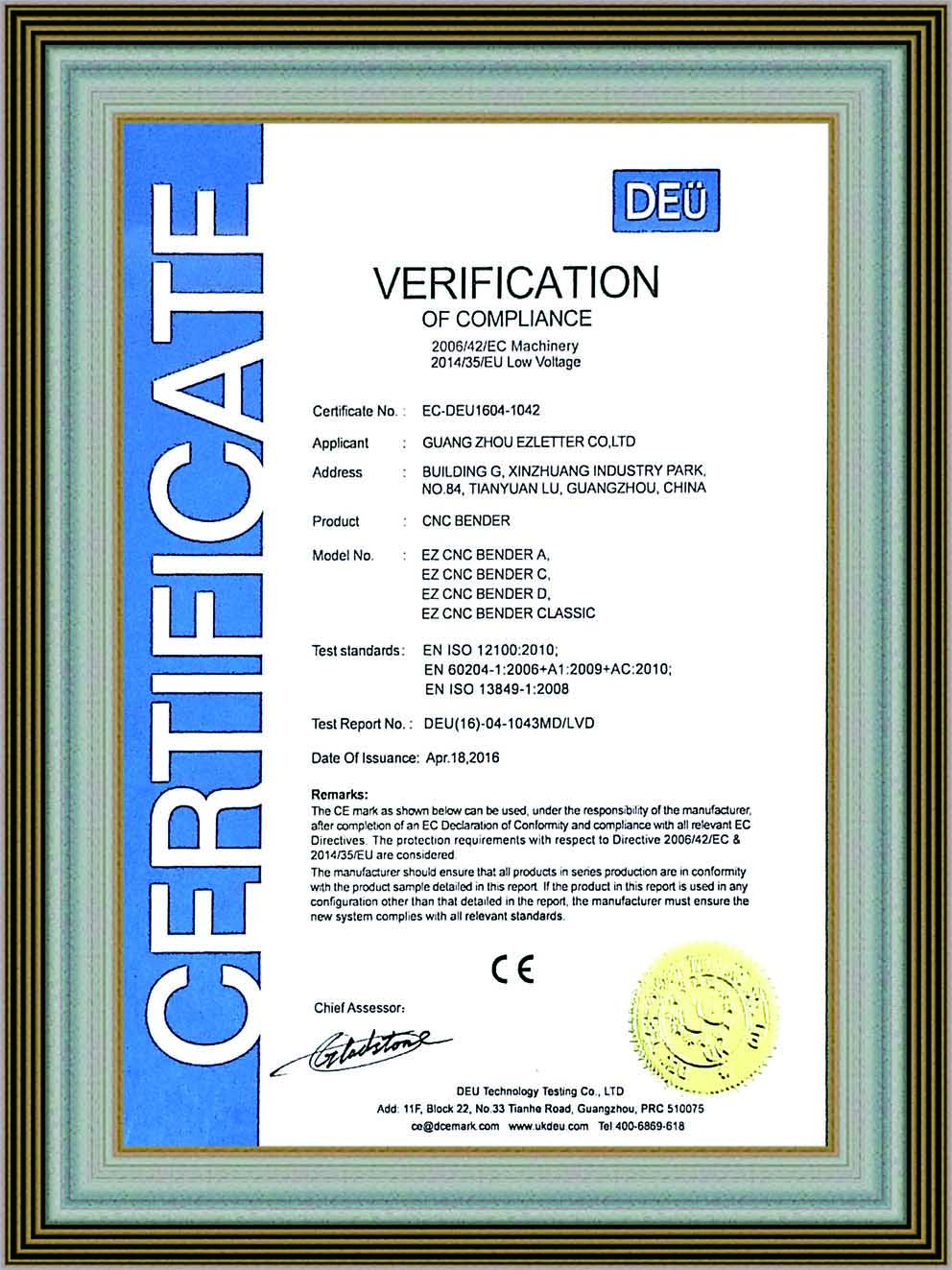 CE for the cnc bender1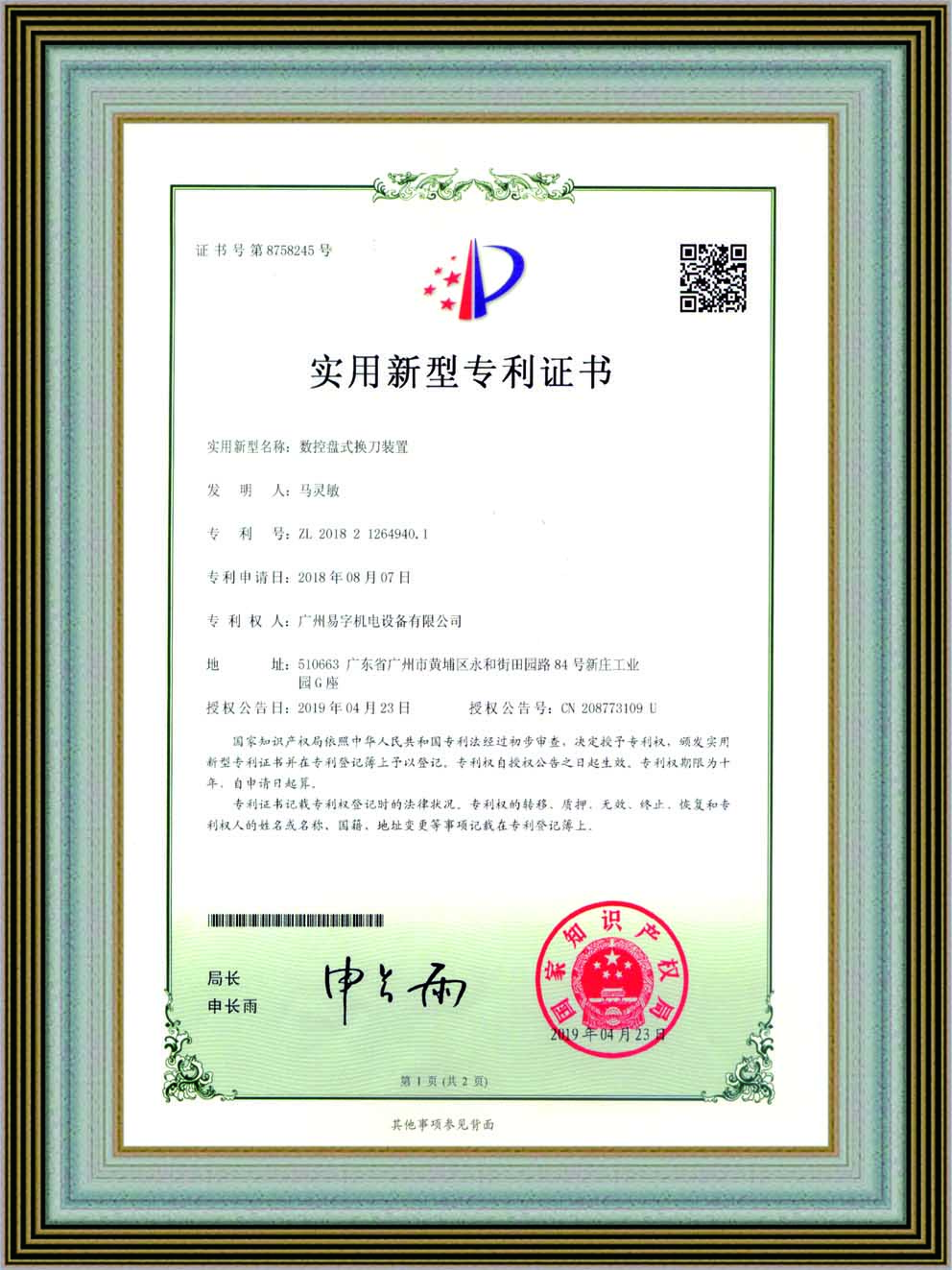 CNC disc tool changer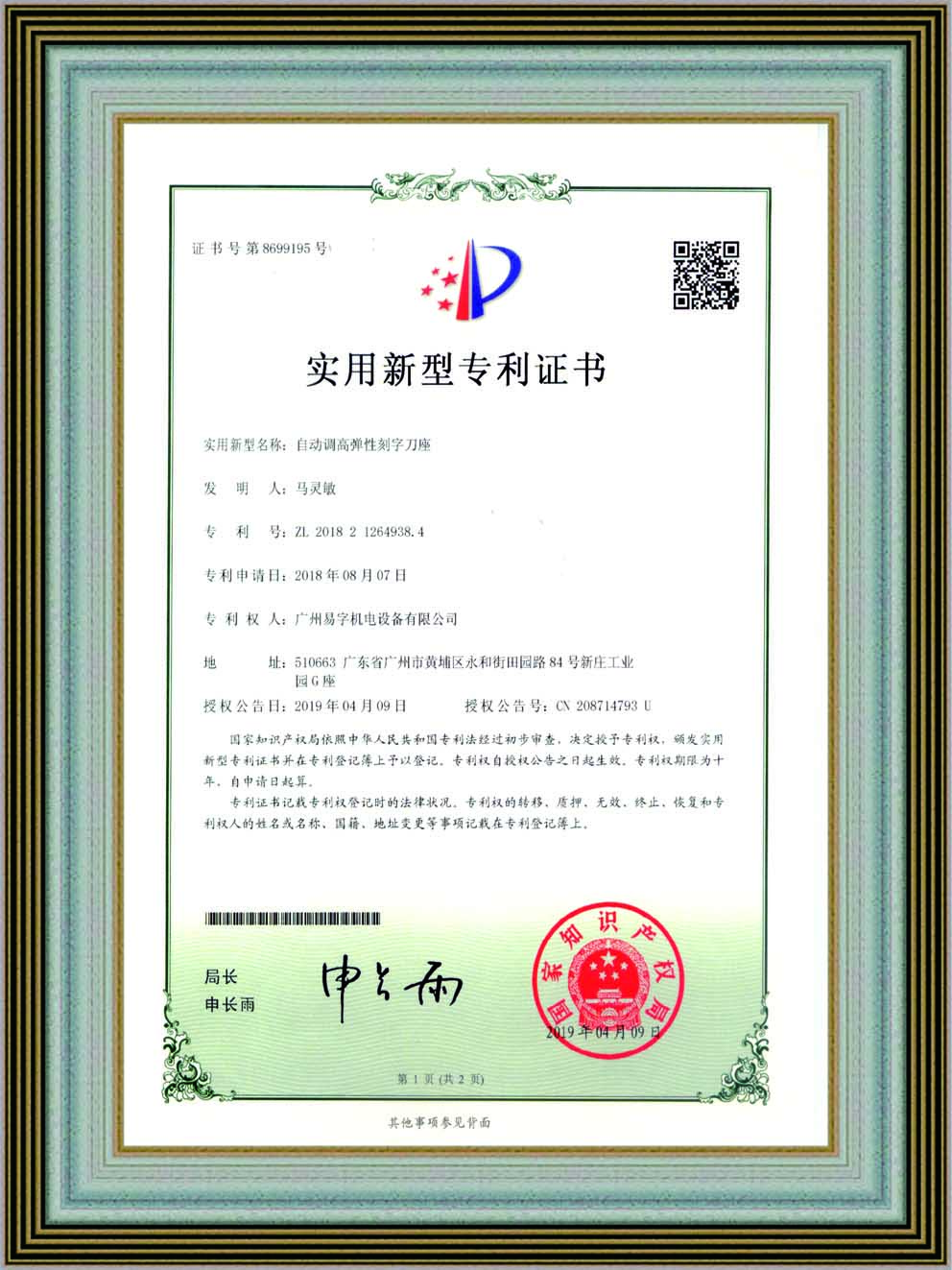 Elastic lettering cutter with automatic height adjustment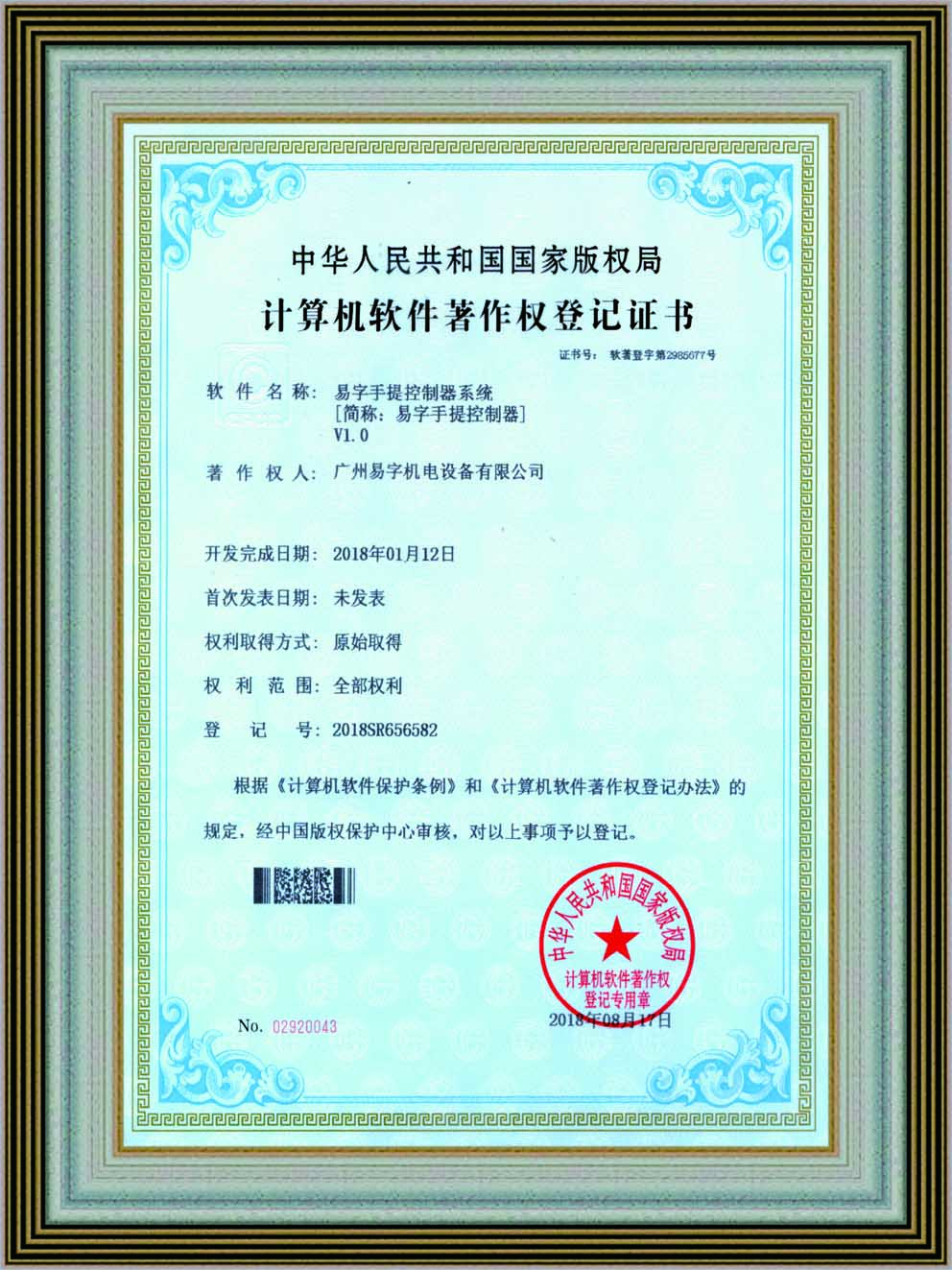 EZ Portable controller
EZbender-c Soft writing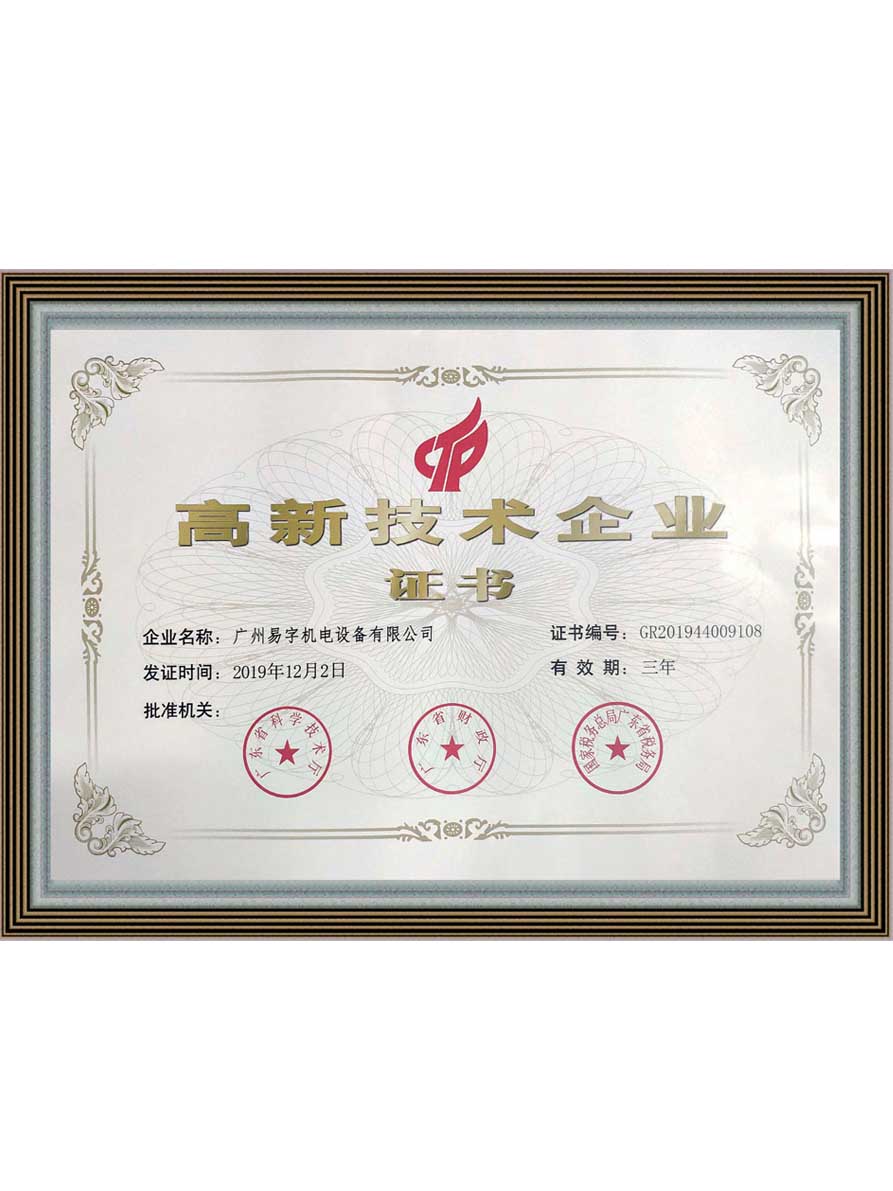 High tech enterprise certificate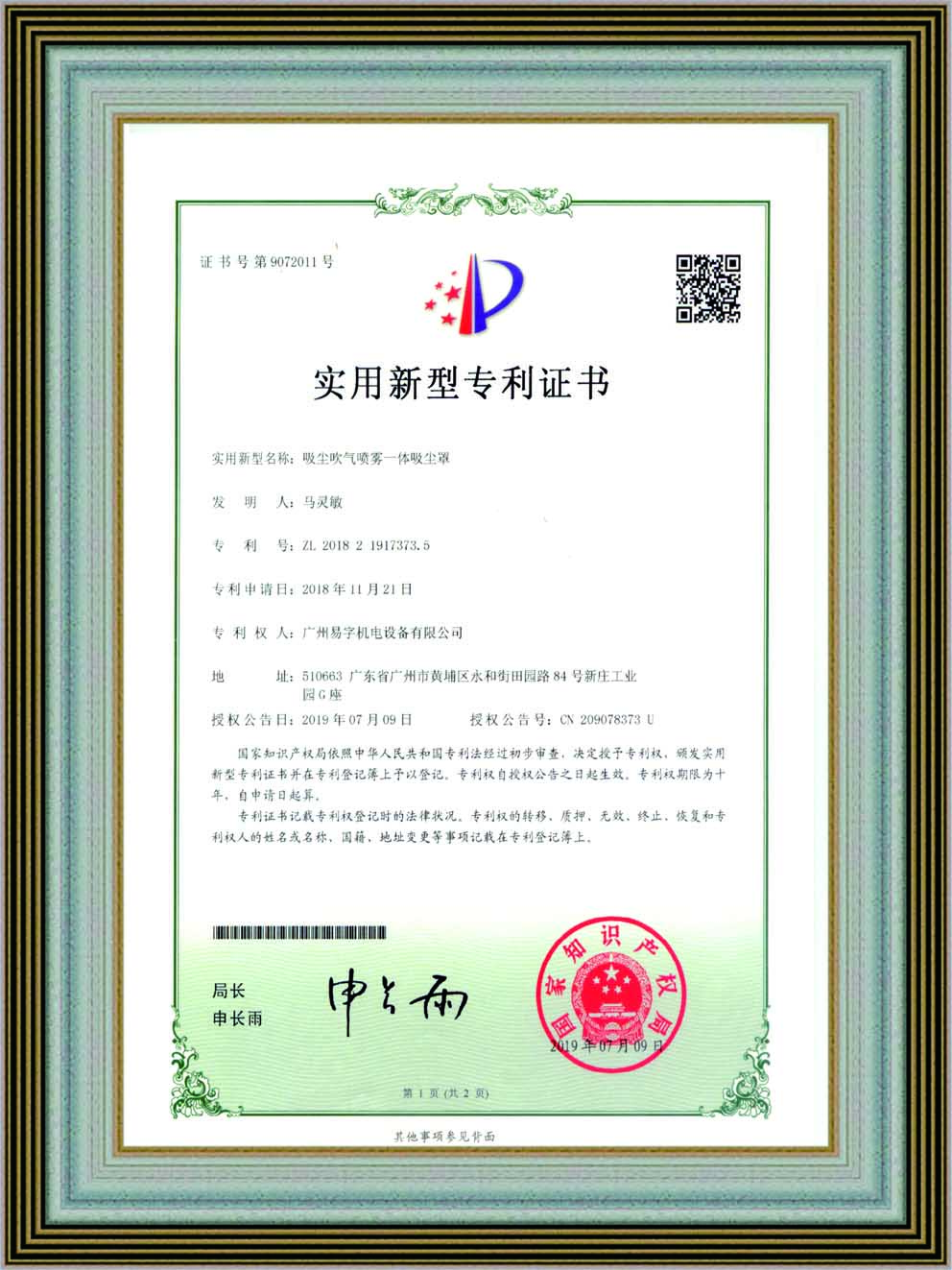 Integrated dust suction hood for blowing dust, blowing and spraying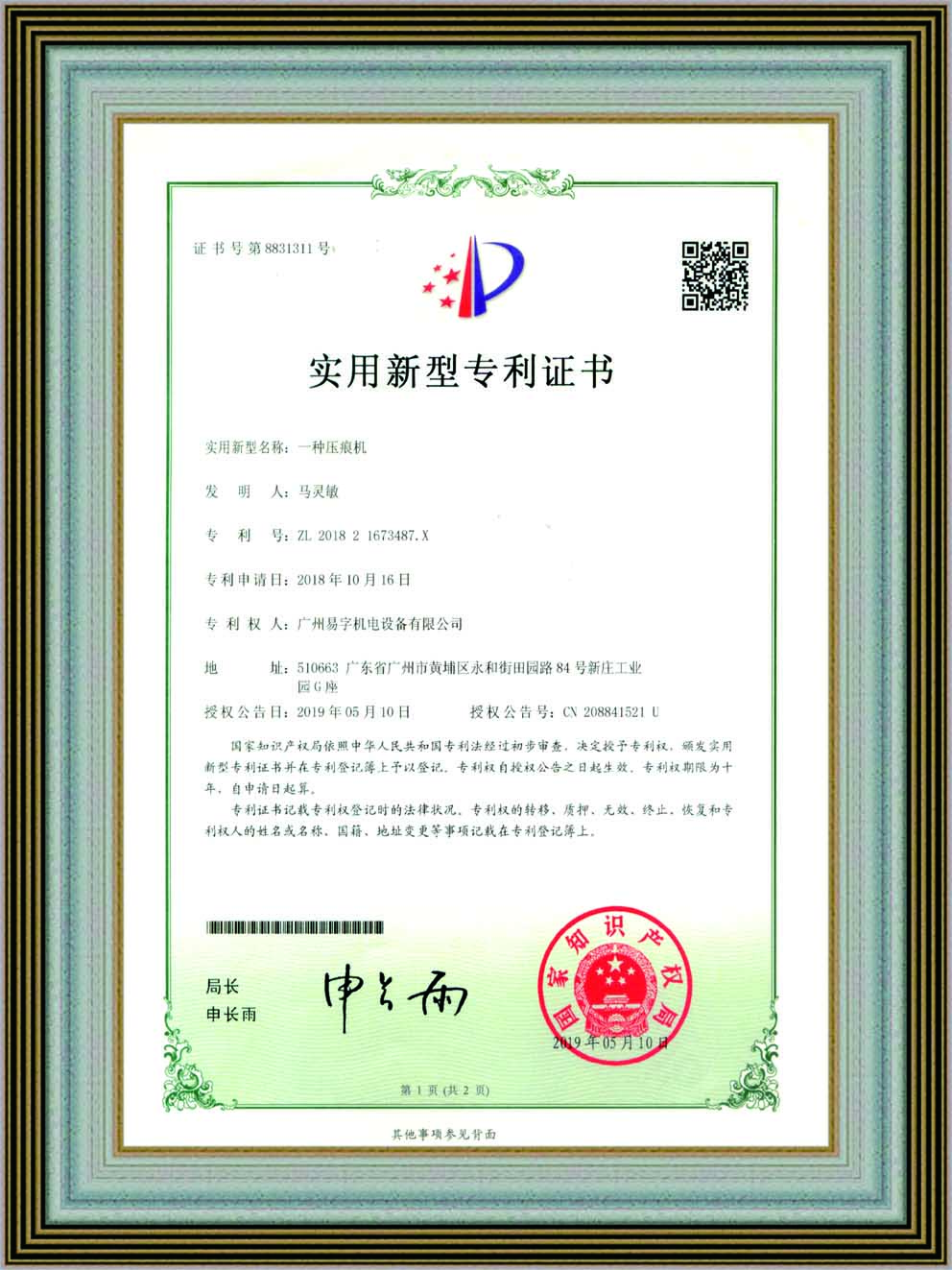 Intelligent follow dust cleaning system
Multi axis motion control system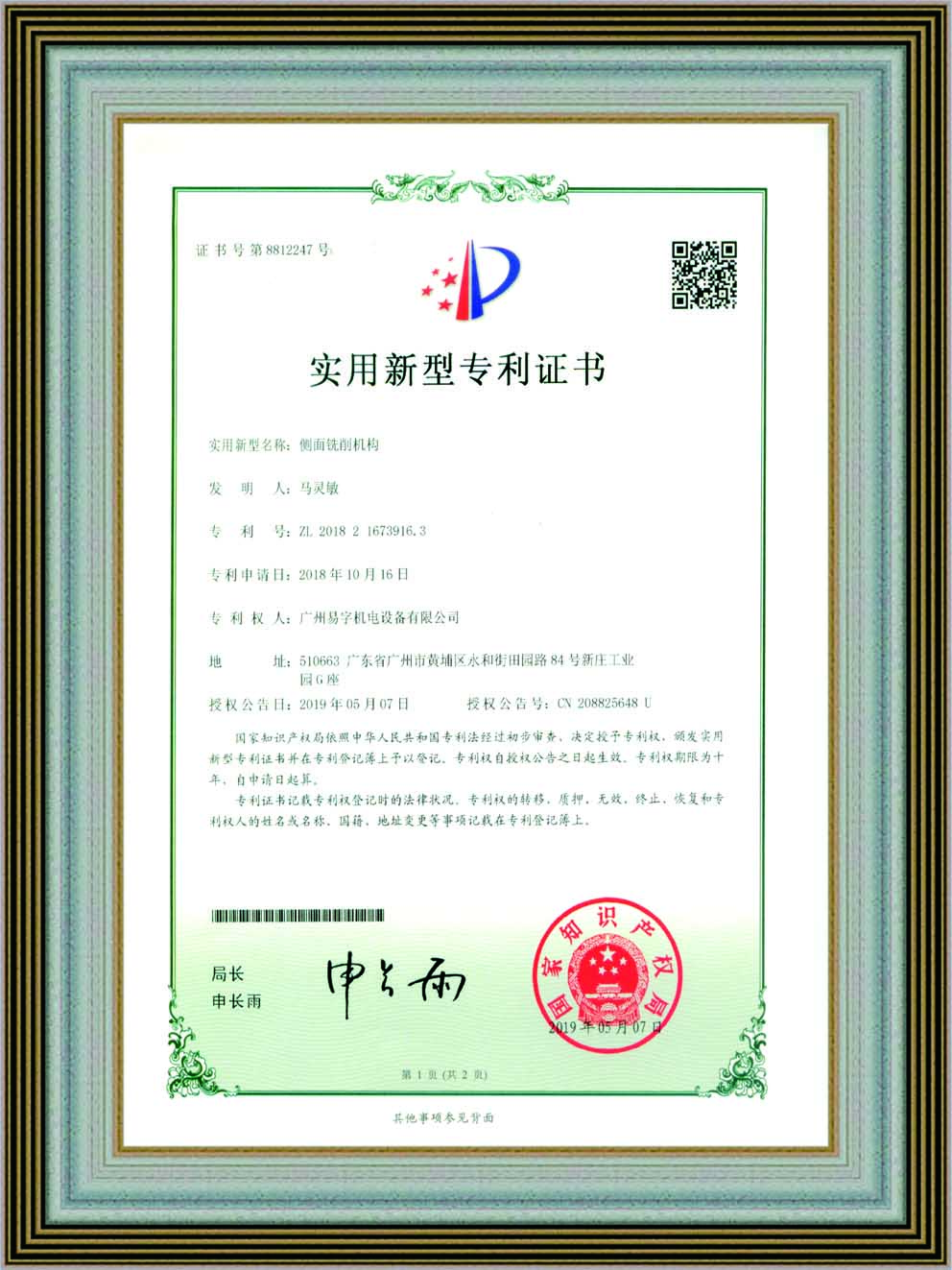 Patent of side milling mechanism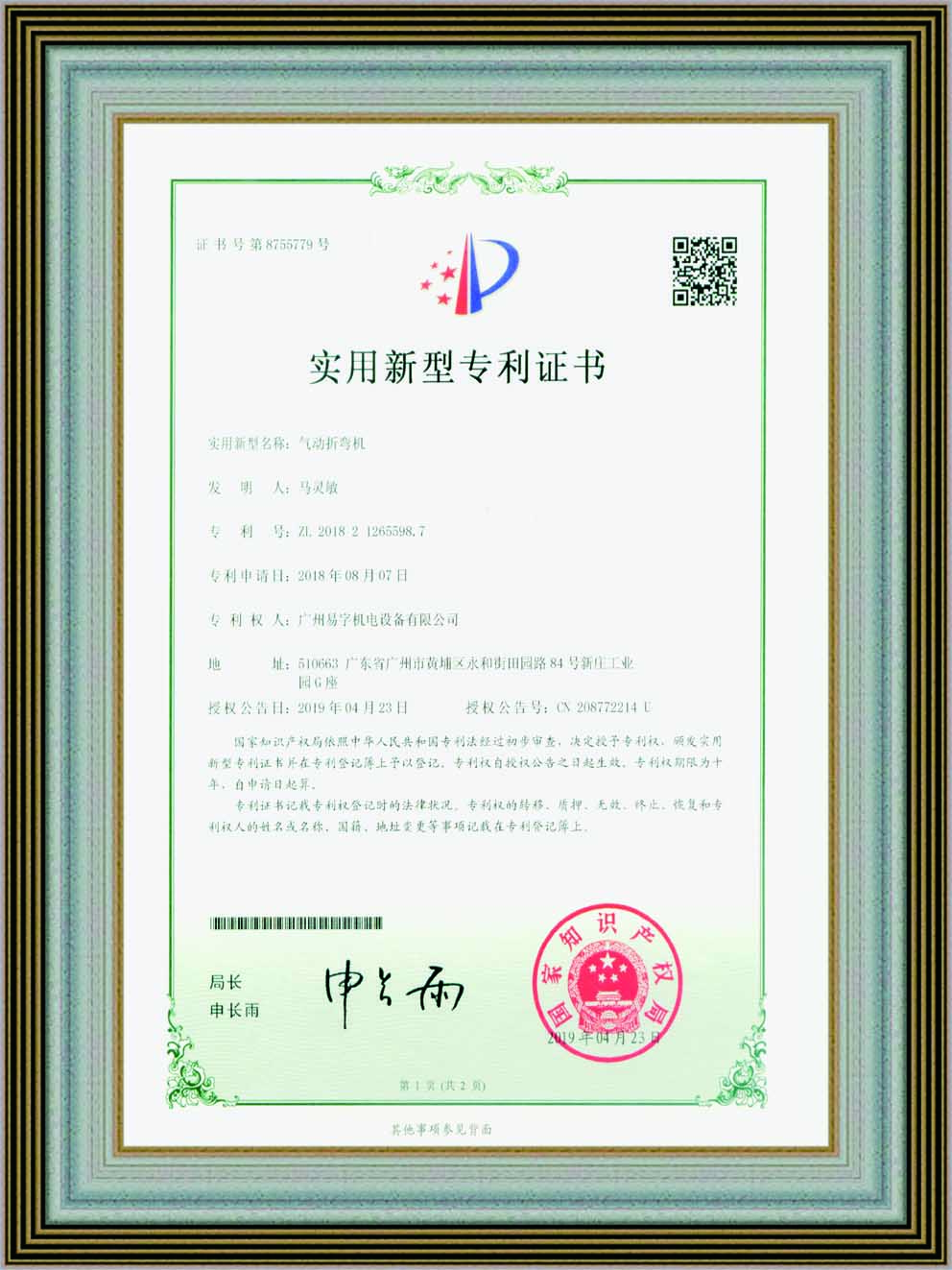 Pneumatic bending machine patent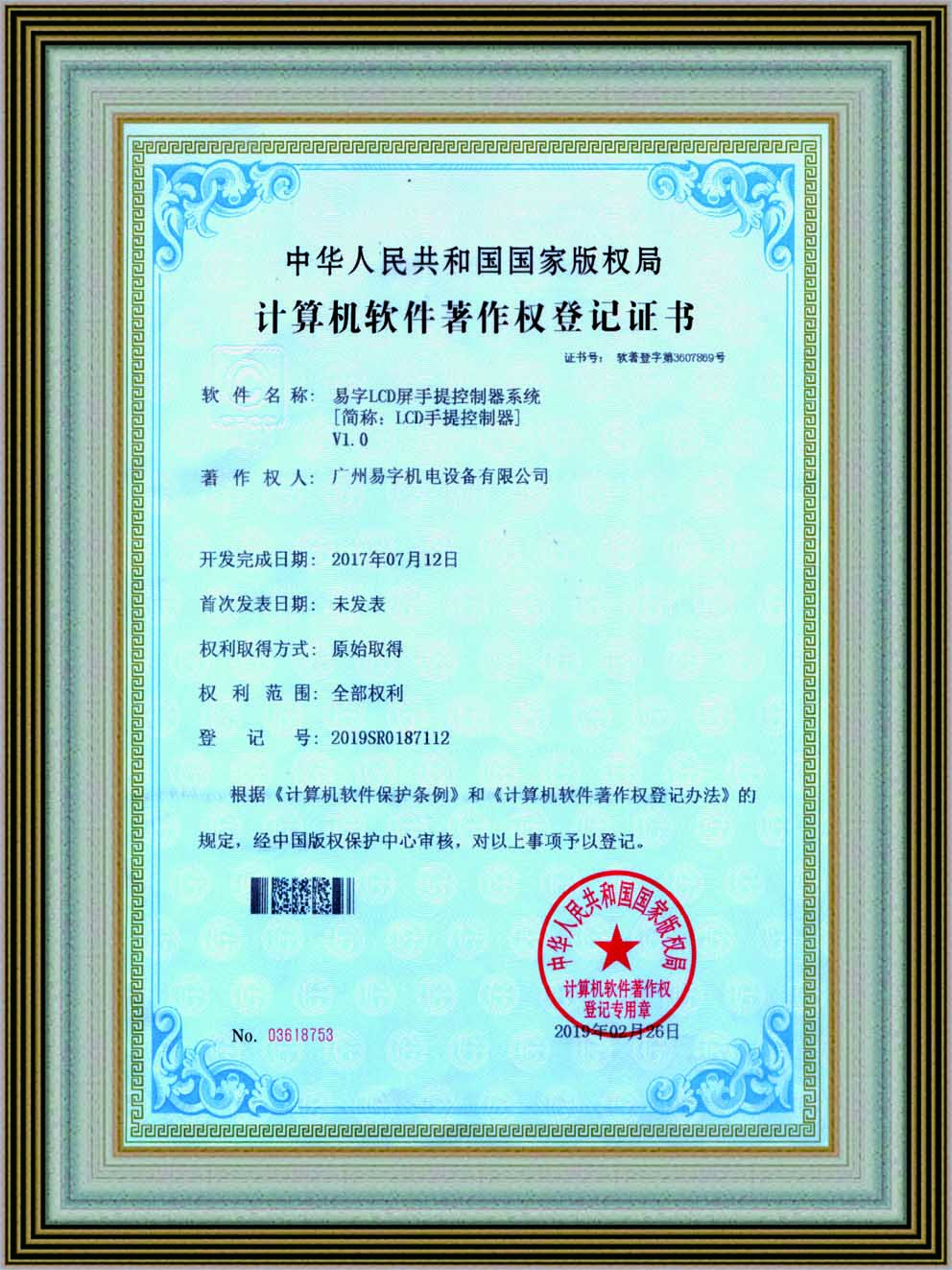 Soft writing 2
Top level domain name certificate